Canadian visa application is a strenuous task. The immigration procedure is not only hectic and complex but also time taking. But you can get this job done seamlessly with the help of the immigration consultant in Edmonton or any other region. An immigration consultant is a professional advisor who provides visa aspirants with reliable and credible information about the visa process.

If you want to migrate to Canada, choosing the right immigration consultants in Canada is key to success. 5 River Immigration is a proficient consultancy firm that offers you dedicated service. This blog will focus on the reasons why you should take help from us to assist you during your Canada visa application.
Qualities that Make 5 River Immigration a Dependable Immigration Consultant in Edmonton
1. In-Depth Knowledge of Canadian Immigration Law
At 5 River Immigration, we are well-versed in Canadian immigration and refugee law. Many freelance consultants offer this service. They do not have proper knowledge about immigration law, and they can mislead you with misinformation. Do not put your visa application at risk by working with novice or part-time consultants. Immigration laws and rules are subject to frequent changes, so always rely on us for the latest updates and amendments of law.
2. Exceptional Communication Skills
Communication skills are vital while choosing an immigration consultant in Edmonton. 5 River Immigration goes through the pile of information about the complex immigration process and provides you with only the necessary ones. Thus, you do not get overburdened with unnecessary information. We create a friendly bonding with you and win your trust at the first meeting. We are sensitive and unbiased toward you as a client, regardless of your background. All of our consultants also have great negotiation skills which they need during their communication with the immigration authorities.
3. Proficiency in Second Languages
No matter what your background is, you will have no trouble conversing with the consultants of 5 River Immigration. All of our consultants have proficiency in English. We are also fluent in a second language and some of them can speak even a third language. Thus, it becomes easy for you to communicate your thought to us in your own language.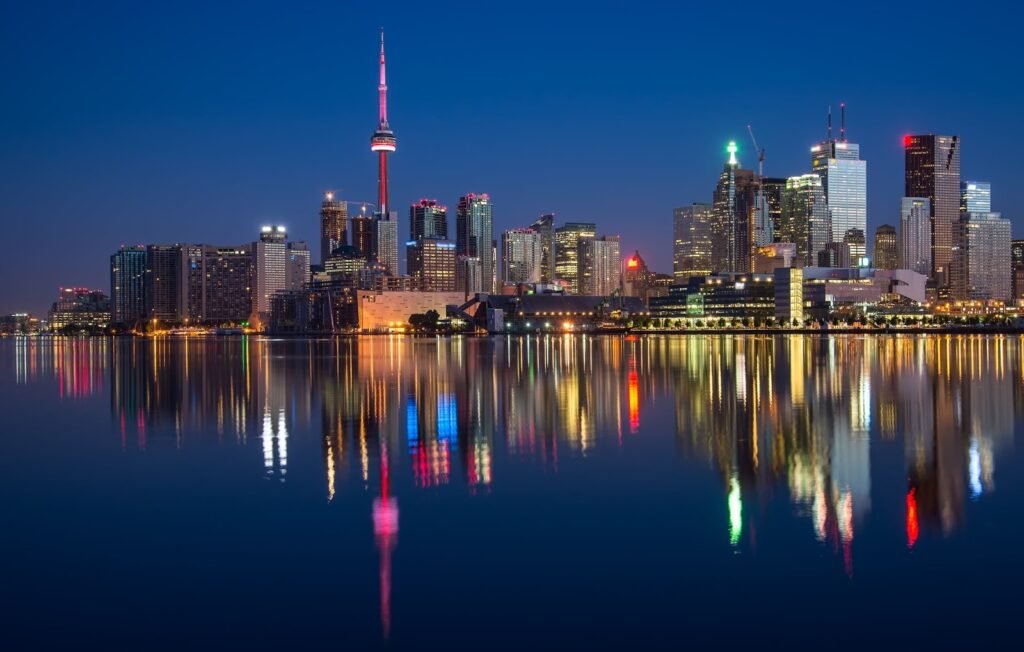 4. Certified Professional
Taking assistance from an immigration consultant means you are bestowing a great responsibility on them. Hence, you have to make sure you collaborate with a genuine, experienced, and expert immigration consultant like 5 River immigration. One proof of our expertise is our certification. Our principal consultant is a certified member of ICCRC and CAPIC. She is also a Regulated Canadian Immigration Consultant (RCIC) which means she is authorized to become an immigration and citizenship representative.
5. Professional Behavior
We are the reliable immigration consultant in Edmonton who exhibits professionalism in our formal and informal behaviour. The entire immigration process will take a toll on you and leave you worried and anxious. At times, the outcome of the visa process might make you frustrated and outraged. Sometimes, we have to face the rage from our clients. However, we always handle situations professionally so that we can continue our relationship.
6. Quality Services
Offering quality services to our clients is our trademark. You can perform a background check on us to find out that our credibility and reputation are beyond any doubt. We, at 5 River Immigration, know that every client is unique. Hence, we create a personalized strategy for each of them so that they have a maximum chance of visa approval. We remain honest and focused while attempting to ensure that your expectations become reality. We are always conscious about time management and complete tasks from our end well before the deadline.
7. Affordability
If you are looking for an affordable Immigration Consultant in Edmonton, 5 River Immigration should be your first choice. While many fraud consultancies charge you with extremely low fees, you will always find our charges justified and pocket-friendly. Since we always put maximum effort to make your mission successful, you get the service for which you have invested.
8. Experience
Experience must play a vital role in choosing a dependable immigration consultant in Edmonton. We helped in the successful processing of more than 800 visa applications. That allowed us to gather a clear idea on how to process the application of the aspirants who come from versatile backgrounds. We handle every application professionally and increase the chances of approval by making sure there is no mistake.
Final Words
The blog states the reasons why 5 River Immigration is a trustworthy and credible choice as the Immigration consultant in Edmonton. We offer services such as Study Visa, Super Visa, Family Class-Sponsorship, Federal Skilled Worker Visa, Federal Skilled Trade visa, etc. We always aim at guiding the applicants with the latest and accurate information. With us, your visa application process will become seamless and hassle-free.
For any Canada immigration-related queries, contact 5 River Immigration:
Email: info@5riverimmigration.com
Phone no: +1-780-729-2357
WhatsApp: +1-780-729-2357
Website: www.5riverimmigration.com